No Traffic Control: What are the Costs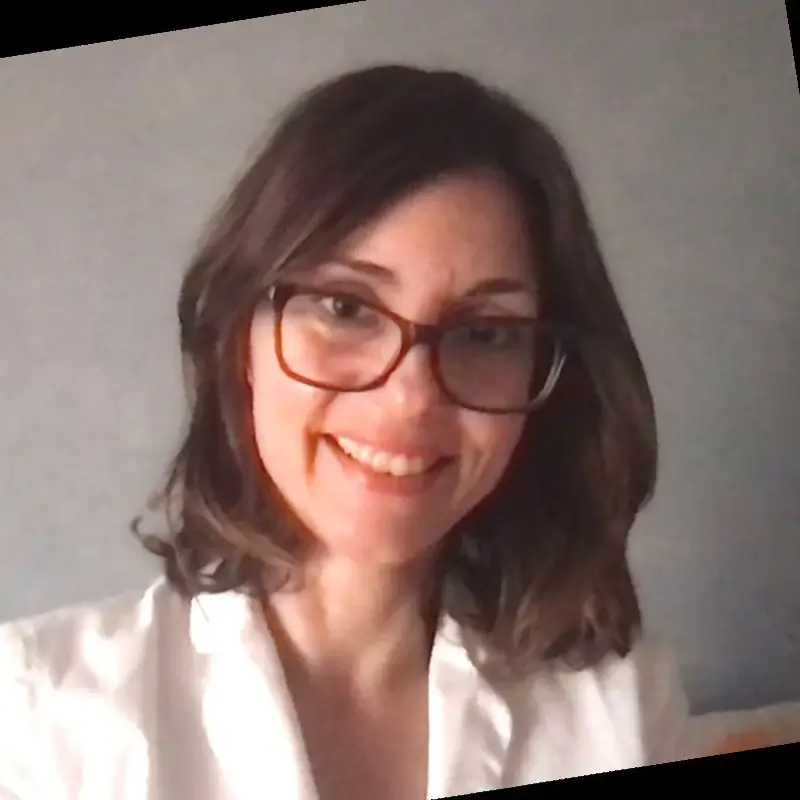 Published by Lana Dojcinovski on
Real-time traffic control may seem like an imaginary pipedream if you've ever been stuck in rush hour traffic. However, it is becoming more of a daily reality with the advancement of modern technologies. Understanding the cost of unmonitored roads can assist in the process of finding a traffic management solution that is suitable for any region's needs.
What are the Costs of No Traffic Control?
From congestion to poor speed monitoring, the cost of uncontrolled traffic is significant and impacts those on the road and surrounding taxpayers. It can lead to congestion, overconsumption of fuel, excessive emissions, delays, and a significant increase in accidents that result in injuries and even fatalities.
Having no traffic control isn't cheap. In fact, it's estimated that road congestion in the US costs approximately $87 billion in 2018. With congestion alone costing billions of dollars each year, many engineers and city planners are turning to traffic cameras and traffic control solutions that work in real-time.
In the US, there are approximately 38,000 deaths associated with motor vehicle accidents each year. These deaths result in upwards of $55 billion dollars in annual work loss and medical costs, which can be reduced and even prevented with real-time traffic control and monitoring solutions. In total, the costs of motor vehicle accidents on the road in the US can cost US taxpayers upwards of $871 billion each year in terms of both societal and economic impact.
Needless to say, economic costs are just one side of the medal as moral implications count heavily when losing human lives.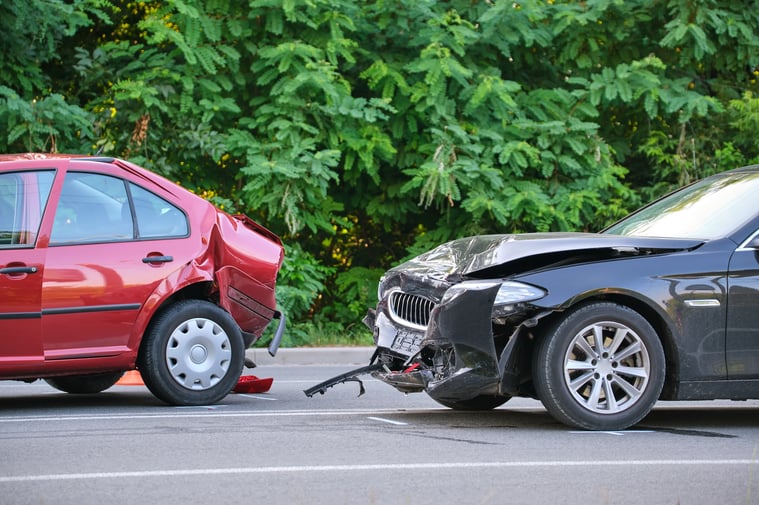 Software Solution for Traffic Monitoring
To better manage the traffic flow of a particular area or a busy and accident-prone road, the implementation of traffic control software brings unexpected benefits. With the use of traffic monitoring solutions such as GoodVision Live Traffic, cities can capture events and incidents in real-time, and there is more.
GoodVision Live Traffic Features
If you're considering integrating a traffic control software such as GoodVision Live Traffic into your own community, consider the features that are available, such as:
For EDGE Box PC, server or a camera:

Live Traffic can be deployed on a variety of commercial HW devices – edge AI box PCs, GPU servers or AXIS DLPU cameras.

Real-time traffic counts, events and reports:

Live Traffic detects 8 vehicle classes, bicycles and pedestrians, captures vehicle events and violations, and notifies your system API within 1 second.

Collection of historical traffic data:

Live Traffic is fully integrated with the rest of the GoodVision traffic suite. Collected traffic data can be fully analysed in the integrated Video Insights platform.



Capture Traffic Events
GoodVision provides users with traffic performance reports based on traffic analytics and interest points that are relevant to your community's needs. With GoodVision Live Traffic, you can capture traffic events, accidents, and violations in real time through the use of preexisting traffic cameras and sensors paired with our software. Track turning movements and define virtual loops for a truly integrated traffic management solution.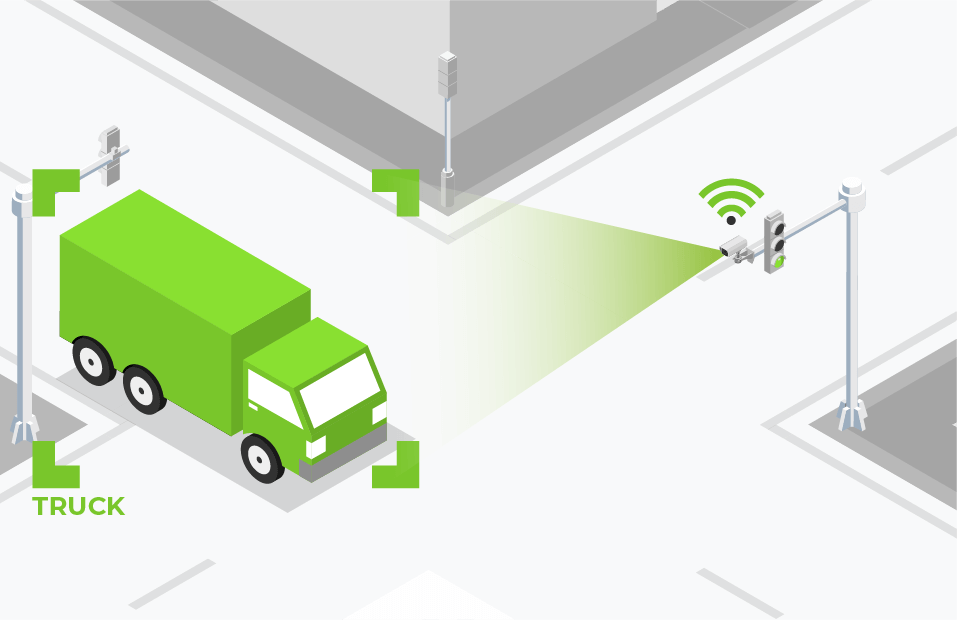 Benefits of Integrating Real-Time Traffic Control
The adoption of real-time traffic control solutions is an excellent way to reduce the risk of accidents, injuries, deaths, and lawsuits occurring due to motor vehicles. With ongoing traffic analytics in place for real-time reporting, you can minimise the risk of local road accidents while also helping drivers remain aware of their actions whenever they are out on the road. What else?
Reduce commute times: One of the most notable advantages of using real-time traffic management software is the ability to

reduce the commute times of local citizens

. By reducing congestion and optimizing routes, commute times are lessened, as well as the risk of experiencing an accident during the morning or evening rush hours.
Increased public safety: Integrated traffic control systems, including traffic cameras, feeds, and live sensors, can help to increase surrounding public safety. Local citizens who are aware of the system in place are less likely to break the law if held liable for their actions–even when there isn't a police or traffic officer in their nearby vicinity.
Improved efficiency: Implementing a working real-time traffic management solution is a great way to improve the overall efficiency of driving on roads in any local area or even using various parking spaces that are available to the public.
Reduced environmental costs: Ultimately, the use of real-time traffic control can help to drastically reduce the overall environmental costs of an area. By reducing excessive fuel consumption, emissions, and unnecessary driving, environmental costs will fall significantly in the surrounding areas.
Reduced public health costs: With the right traffic control system in place, reduced public health costs are also expected. Due to the reduction in automobile accidents, injuries, collisions, and deaths, the overall cost of repairing roads or the cost of medical bills due to auto accidents will also decline.
Optimized routes in real-time: The right traffic control solution can provide valuable insight into traffic analytics of roads in your community in real-time. With real-time data, optimizing detours, building new roadways, and expanding existing paths become much easier with better outcomes and less congestion altogether.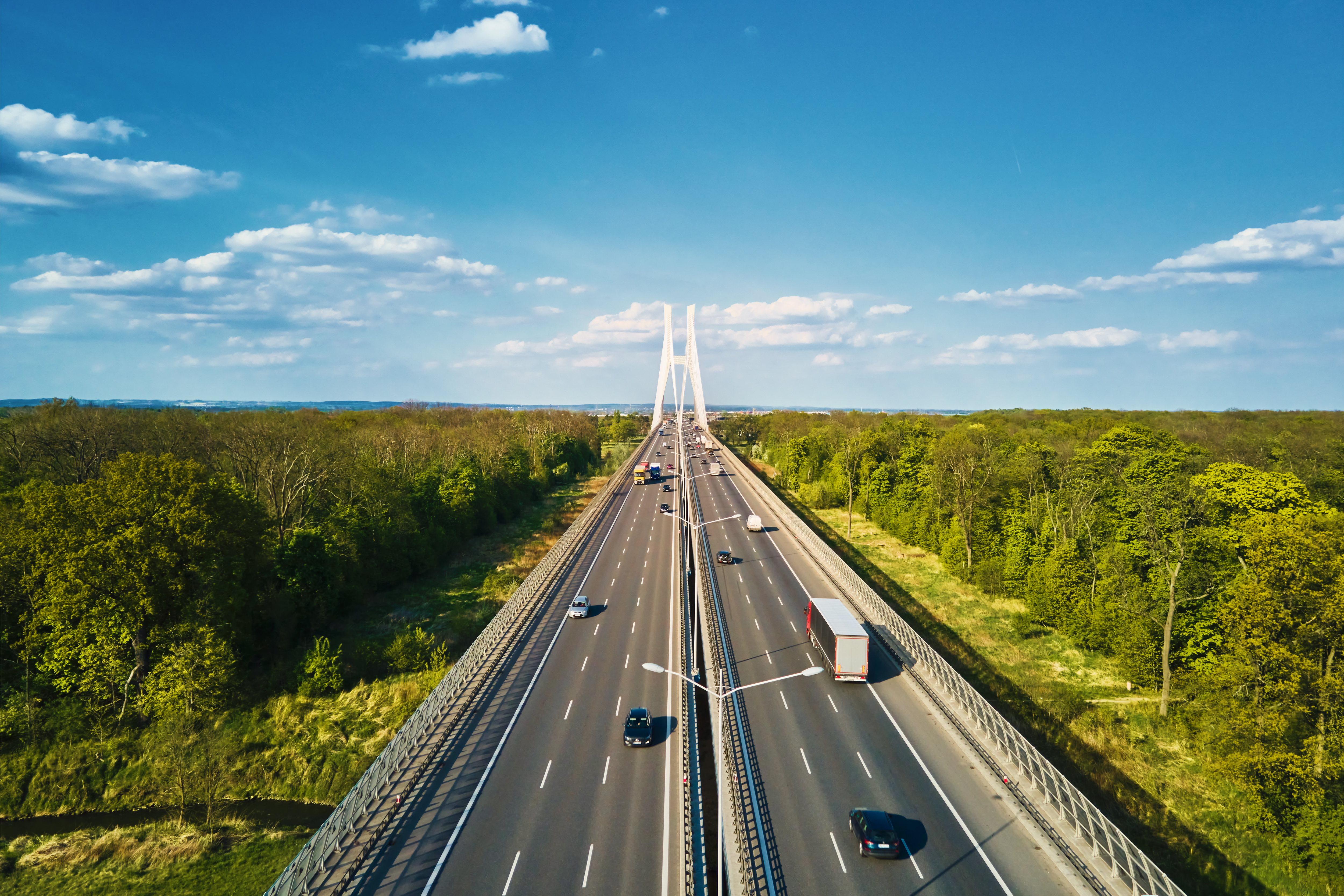 Cost of Traffic Control Software vs. No Traffic Control
With the cost of no traffic control climbing into the billions in the United States only, investing in traffic control software is a reasonable option. Using traffic management software such as GoodVision will not only help to prevent accidents with proper traffic analysis, monitoring, and urban planning, but it will also help citizens to remain more aware of their everyday choices while behind the wheel.
With road crashes in the US resulting in more than $380 million in medical expenses and $871 billion in economic and societal costs each year, turning to real-time traffic control solutions is desirable for the future of the world economy and transportation management.
Ultimately, the benefits of investing in traffic cameras and advanced traffic control software to help streamline the flow of traffic in any busy location are clear. Monitoring traffic with the right traffic monitoring solution enables you to make the necessary changes and adjustments to optimise traffic flow, even during the busiest times of the day.
Using GoodVision Live Traffic, you can monitor traffic 24/7 with in-depth traffic analysis–available at the touch of a button. With enhanced traffic control, it's significantly easier to manage and monitor the traffic flow of your city and community–saving you from the excessive costs of having no traffic control in place.
Interested in learning more about GoodVision's traffic control solutions?