Announcing GoodVision's Partnership with Traffic1 in Australia

Published by Daniel Stofan on
We are proud to announce the partnership with Traffic1, a traffic survey agency from Australia. Both companies are working together to revolutionise the approach to traffic surveys through technological change, thus assisting traffic engineers in Australia to streamline their projects.
About Traffic1
Traffic1 provides the Australian traffic and transport industry with accurate smart data collected via innovative rapid deploy infield equipment. Their technological approach performs at the same level as safe city surveillance assets. Still, it is completely autonomous, can be deployed anywhere, anytime, incorporating live feeds, analytics and machine learning to collect the smart data required for comprehensive traffic studies and capacity analysis.
"Traffic1 work under any condition's day or night.
We supply live feeds and documented smart data"
As the Australian Distributor of the GoodVision Video Insight platform, Traffic1 can now offer the complete package for traffic engineers, using automated traffic data collection and deep analytics for fast and accurate surveys and traffic data reports.
To learn more or to contact us, visit traffic1.com.au
Essential services offered in conjunction with GoodVision Ltd product portfolio are: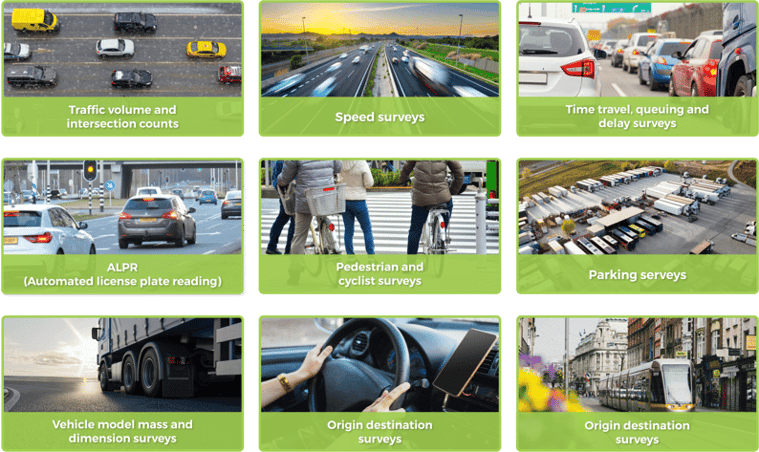 About GoodVision Ltd
GoodVision Ltd is a company from London, United Kingdom, established in 2017. GoodVision provides transport planners with everything they need for transport data analytics in one place. With GoodVision's products, transport surveyors and planners achieve incredible productivity on their transport planning and modelling projects.
GoodVision provides a complex traffic analytics platform called GoodVision Video Insights. The platform combines unbeatable traffic data extraction capability from videos and cameras, with unique traffic data analytics for traffic modelling, simulation and behavioural analysis. With this solution, transport analysts get data from traffic surveys in the most convenient way ever, and traffic modellers save 95% of their time by automating the traffic model calibration.
. . .
For further information, please contact Christopher Hargreaves, Head of Sales of GoodVision Ltd, and Stephen Bell, founder of Traffic1.