GoodVision raises 2.7 mil EUR to make traffic flow and cities breath again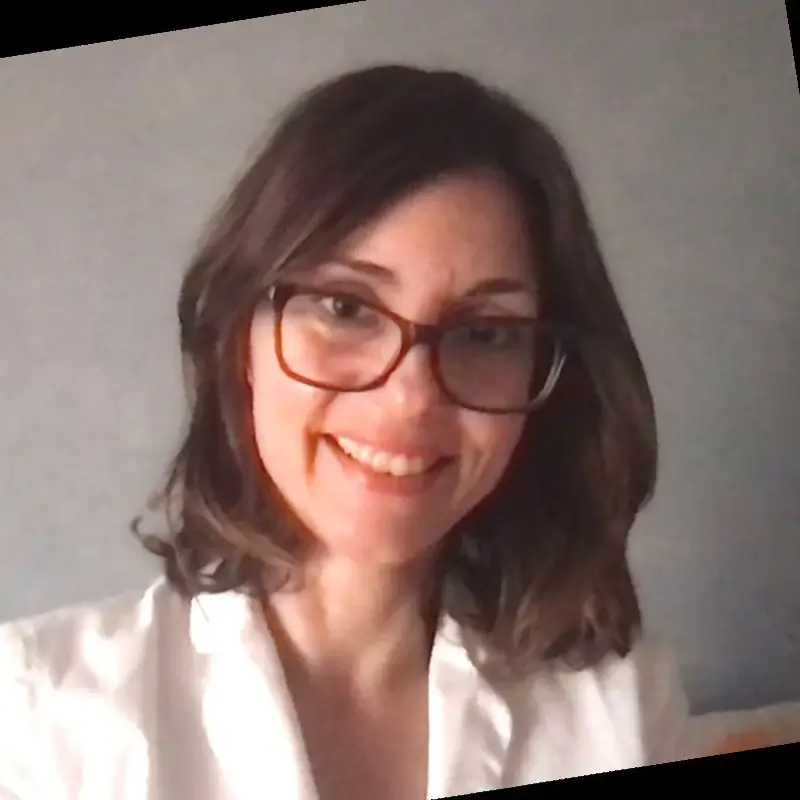 Published by Lana Dojcinovski on
If everyone is moving forward together, then success takes care of itself - Henry Ford.
2023 is marking a significant milestone in the history of GoodVision. We are just stepping into the new year with a €2,7 million investment closed by a trio of European investors. It defines a new chapter for our company allowing us to accelerate our growth globally. In case the information is new to you, to date GoodVision has raised a total of €3,7 million in funding.
So how did it all start?
There has been a remarkable increase in the number of people living in urban areas over the past decade. Predictions say that by 2050 one in three persons will be living in cities. Such insights inspired our co-founders, Daniel Stofan and Lukas Hruby, to create one of the most ambitious and proactive companies in the transportation analytics industry.
Because of that vision, today our advanced solutions help municipalities understand the happenings on roads and intersections. We enable them to control the traffic, reduce congestion levels, and commute times and ultimately increase safety for vulnerable road users.
Our main product "GoodVision Video Insights" is a fully scalable SaaS operating worldwide. Nowadays, the solution is monitoring traffic in the Czech Republic, detecting traffic violations in Brazil, analysing traffic on freeways in Minnesota, and covering the Danish stage of Tour de France.
Some of the largest civil engineering companies in the world rely on us to solve the problem of inefficient traffic planning and traffic control. Companies have been trying to resolve this for decades. And with GoodVision they are capable of obtaining particularly rich data about traffic flows to manage traffic better and make their cities livable.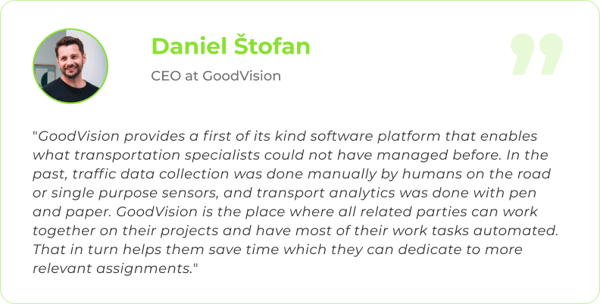 Goin back to 2019, GoodVision Ltd was launching its first product. And today we are providing our solutions to 80 countries across 6 continents. Since the very beginning, we've been striving to build distribution partnerships across the globe. Our strategy proved to be the right way forward, as we now count distribution channels across Denmark, Netherlands, New Zealand, USA, Chile, Philippines, Australia and South Africa. This new capital investment will give us a great chance to expand our presence even further in 2023.
And who is behind all of the achievements? Both Daniel and Lukas believe that GoodVision would have never been possible without such an excellent team of international professionals. With constant dedication, innovative ideas and the ability to take a dare whenever needed. At GoodVision we will be looking for new talents to fill each department, ambitious people sharing our passion for innovation and willingness to make a difference.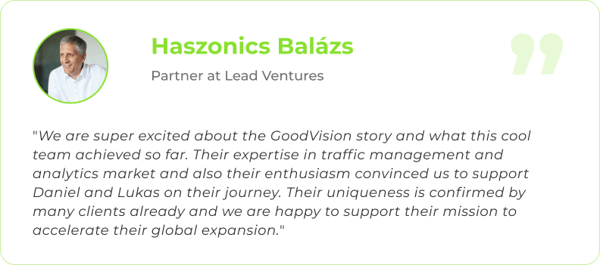 Our latest funding round was led by Lead Ventures, with previous investor Credo Ventures following on. They are both well known for backing an impressive portfolio of companies from CEE, some of them later became unicorns such as the Czech Productboard. The investors were joined by Bulgarian Sofia Angels Ventures.
And now, how about our future goals? For us at GoodVision this investment is particularly relevant in view of all the future possibilities opening up in the transportation industry. The past years have witnessed revolutionary digital transformations and more innovative mobility solutions will become a reality in the next future. Widespread 5G adoption has the potential to create smarter, safer and more connected vehicles.
Even for emerging technologies such as connected cars, vehicle-to-everything (V2X) communication systems and autonomous driving, GoodVision is on track to become the key traffic insights provider. From our side, we are more than ready to take on the next challenge!